IoT Data Plans That Work For You
3 plans to choose from
Monthly fee starting from $0

Megabyte starting from $0.01

Gigagyte starting from $5.00

Pause mode with reduced MRC

Further customizations are possible

SMS priced separate

191 countries covered
Starting at $0.29/month with 2mb global data

An all-inclusive price with predictability

Flexible shared pool between all subs

Customized bundles are available

SMS priced separate

159 countries in bundle
Select lifetime of subscription 1 – 10 years

Select amount of included data 250mb – 1GB or more

Select country coverage

Further customizations are possible

Top up / refill possible

SMS priced separate
The Simplex Way vs The Others
Setup Fee $0

SIM provisioning fee $0

Monthly platform fee $0

Activation/deactivation/pause Fee $0

eSIM download fee $0

Monthly Commitment $0
Setup Fee $5,000 - $20,000

SIM provisioning fee $1 - $5

Monthly platform fee $1,000 - $10,000

(de)Activation/pause Fee $1 - $5

eSIM download fee $1 - $2

Monthly commitment $5,000 - $20,000
Serving Makers and Businesses
Simplex Wireless works with Makers that are figuring things out to Businesses that are already on the market! We are built to scale from small to large!
What is the Minimum Order Quantity (MoQ)
You can enjoy the services from 1 SIM card and up! If you need less than 100 SIM cards we will provide you services through the prepaid offering. 
100 SIM cards and up we can provide Pay-as-you-go & postpaid.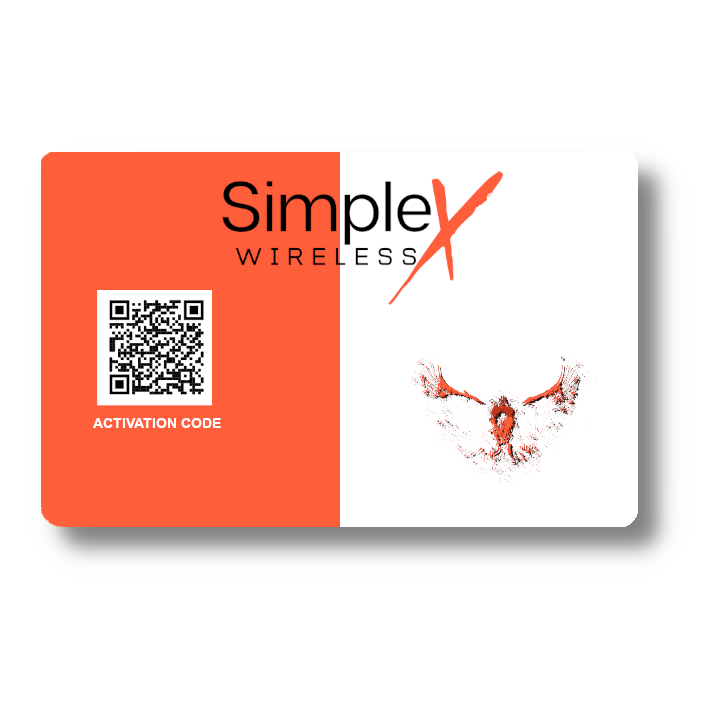 A pricing that is focused for paying what you use in the country that you use it in. You can select the optimal cost for your usage pattern. Low Data Price or Low Monthly Fee.
As low as $0.0050 per MB
Features
Lowest cost for individual country
Many variations to fit your needs
Provides Low Data and High Data options
Bundled pricing opens up flexible pools and is the easiest way for you to control your deployment base costs.  
Monthly fee includes data and each subscription contributes data to the pool.
 Customized bundles for specific country sets can be made for further precise pricing and specific use-case needs.
Starting from $0.29 for 2MB
Features
Lowest cost for multiple countries

Easy to manage billing

pooled data across the SIM cards

 
The simplest way to buy IoT data plans for your SIM card.
All the models and all the flexibility.
Starting from $5
Is Prepaid SIM card for me
Features
Single upfront cost for a life-time of usage
Many prepaid choices from 1 year and 250mb and up!

Ability to top up / refill your SIM cards

1 SIM card and up!