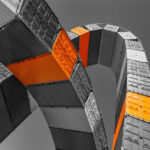 Prepaid IoT SIM / eSIM now in the web store
October 14, 2022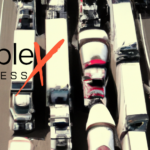 IoT vs Fleet Management and what does it really mean and why you should care
November 8, 2022
The best eSIM for IoT. Consumer or M2M?
eSIM is a catchy buzz word in the world of telecommunication alongside party favorites like 5G, AI, CBRS Private Networks. We at Simplex Wireless have built our offering to be eSIM native. We selected to architect our IoT offering on top of the Consumer Specification, but why?
For us to answer that question, let's review what choices there are for eSIM technologies today and tomorrow.
SGP.02 / M2M eSIM specification. This is the first version of eSIM technology. It was intended for M2M use cases and is used by many (not all) automobile makers and IoT devices. It's simple to implement from a device perspective but has some "political" and technical drawbacks that has made the adoption and/or usage of it limited.
Pros
Does not require any application to run on the device
Remote Management of profiles
Cons
SM-SR / SM-DP infrastructure is cumbersome to adapt and costly to integrate
SMS needed for wakeup
A profile needed in eUICC to be tied to an MNO at time of manufacturing
The eUICC needs to be tied to an SM-SR at time of manufacturing
SGP.22 / Consumer eSIM specification. The consumer specification was created to provide the Consumer the control to manage the eSIM on the device. Its intended usage is Compute type devices where you have a screen where a selection can be made by the user. It's a reliable all-IP implementation of the spec but requires a device client (LPA) on the device to manage the eSIMs on the eUICC.
Pros
SM-DP+ platforms do not require intra carrier integration and can be used independently
All-IP, no SMS needed, high reliability
eUICC (SIM card) does not need a profile, but can be empty at time of manufacturing
Device can switch profiles without confirmation of a server
Cons
A device client – Local Profile Assistant (LPA) – is needed
Initially no Remote Provisioning Management support (support was added in V3.0)
SGP.32 / IoT eSIM specification. There is a new specification coming specifically for the IoT use case. It includes many improvements and new components meant for making the best of both worlds. It is planned to be released in Q4-2022, look for our future article on it.
That being said, why did we choose the consumer spec?
The main reason we chose to go with the Consumer eSIM specification is the ability to onboard MNOs at a reasonable cost, have the control and ability to actually perform an eSIM swap event, and technically the All-IP approach is more robust.
We believe this is the right choice, we have seen device makers choose this route for their IoT devices and we are seeing the GSMA organization moving in this direction. The SGP.22/Consumer V3.0 spec just received Remote Provisioning Management (RPM) capabilities and SGP.32 is going to have IoT specific functionalities. In addition to this the SGP.02/M2M spec is in "Maintenance Mode" which means no more efforts going that way.
Do you agree with the above? Let us know what you think. Drop us a note on this form or click on the chat widget on the corner of the page.
Jan Lattunen, CCO, Simplex Wireless