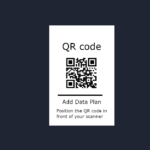 How to understand the eSIM terminology
June 8, 2022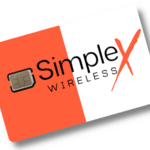 Top 10 criteria's for selecting SIM card solution for IoT connectivity
June 27, 2022
Simplex Wireless selects Simetric to deliver best in breed global IoT connectivity services in support of expanding their robust global connectivity offering.
Simplex Wireless Inc., a company that aims to simplify the adaptation of cellular device connectivity for anyone, anything, anywhere and Simetric Inc. a single pane of glass, IoT connectivity and edge device life-cycle management platform today announced their partnership. Simplex and Simetric's shared philosophy of eliminating the compounded complexity inherent with the status quo for the entirety of customer's IoT ecosystem made this a natural fit.
"The Simetric platform will heighten Simplex's ability to extend customers greater unified IoT management across connectivity and device performance. With global connectivity at the heart of their operation they recognized the need for a tested and proven software solution to support their global client base as they rapidly scale. Simetric proved to be that choice with the combined capabilities to create predictable controls that organizations have been seeking to expand IoT digitization efforts." said Allen Boone, Simetric CEO.
"With this announcement, Simplex delivers on their commitment to bring clients a simple and expedient path to market when it comes to connected solutions. The advanced feature set offered by Simetric will allow for customer onboarding simplifications, process automations and self-services management. Simplex's connectivity offering supports deployment to virtually any country across the globe preparing clients for growth and expansion of their footprint." said Tasso Kefalas , Simplex Wireless, CEO
With Simetric's single pane of glass management, devices across the globe can be managed on a unified platform, creating standardization of business processes and automation across carriers. Simplex offers a future-proof solution to connectivity management with an eye where IoT is headed rather than where it's been. With the ability to bring your own network Simplex maintains its commitment to meet customers where they are with no need to rip and replace their legacy deployments while providing immediate time to value.
About Simplex Wireless
Simplex Wireless provides eSIM enabled Global IoT connectivity for anyone anything anywhere. With a modern approach to the market Simplex Wireless has built SPX Anywhere a cutting edge connectivity solution that has the best in breed cellular connectivity with functionality, fast time to market and affordable connectivity to the makers of things. Over 180 countries and over 500 Mobile Networks can be connected with one Simplex Wireless SIM card. The company is headquartered in Metro Atlanta area with presence in Europe.
To learn more visit www.simplexwireless.com
About Simetric

Simetric is a holistic IoT lifecycle management platform that simplifies complex data streams from large-scale, connected devices into a single-pane format you can access, understand, and act on in near real time. Simetric enables customers, of any size or vertical, to take advantage of IoT deployments across wireless networks. Assembling close to 900 APIs for over 180 global carriers into one single management pane. Simetric's platform allows customers to manage their IoT and edge connected devices and monitor their carrier connected devices with unified workflow globally, across carriers.
To learn more visit www.simetric.com