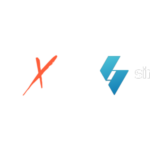 Press Release – Simplex and Simetric form a partnership to bring best of breed IoT solution
June 16, 2022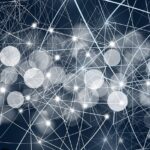 The IoT Machine Society Evolution
July 13, 2022
Top 10 criteria's for selecting SIM card solution for IoT connectivity:
1. Quality
2. Scalability
3. Glocality
4. Optimized
5. Future proof
6. Dependability
7. Solid support
8. Ease
9. Adaptation
10. Compatibility
1. Quality
All telco services and service providers are not equal, there are big discrepancies between national MNO's coverage and supported radio access technologies, including their roaming reach and access. You should make sure that the SIM card you use can connect to two Mobile Operators, in the country of use, which will provide you more network coverage.
Check on the solution that you are selecting – Who are the solution providers behind the connectivity solution, providers like Ericsson. EUM manufactures like G+D will ensure the foundation used is top notch to build upon.
2. Scalability
You start somewhere and you might end up somewhere else. Your initial volumes, in terms of the amount of devices and data usage, may vary significantly compared to when the service is ramped up and mature. Your target market may also expand suddenly as demand arise. This requires flexibility and scaling.
The solution must be scalable in terms of:
Data plan. The bandwidth and overall data amount required for your connectivity solution should scale with your company's and use case needs.
Device volume. /user number/location number/data volume
Capabilities. Your use case may demand new Radio Technologies to be added and used, customers might need customized management and services etc.
3. Glocality
If you are looking beyond your local market, targeting global markets then you obviously need to make sure that the solution can provide global coverage with multiple operators available in each region.
It would not be sensible seeking agreements for all countries with every single MNO, you should look for a partner providing this and so that you can cover your target markets with a single contract.
4. Price optimized
Typical IoT agreements have a set data size offered as different sized bundles (Small, Medium or Large) that you commit for all devices you want to provide, which may lead to bundle overuse with excessive fees or underuse thus overpaying, or worse cost for non-revenue contributing units.
What you need to look for is flexible data plans. The type of data plan you choose should be flexible, meaning that you can change it at any time or best if it's always automatically optimized for your usage patterns. This allows you to keep pace with your business needs and the changing conditions in your industry. Your customers often need different types of service than what you offer them, so it's important to allow them to adjust their plans on their own or with help from your team if they need assistance. You also want the flexibility to create custom plans for special cases where a custom solution might make more sense than a standard one.
This is one of the most important criteria for a solution that will allow you to connect your devices easily and quickly. You don't want to be forced into a long-term contract or commit to high upfront costs, nor do you want high monthly fees.
5. Future proof
A versatile solution is one that works across different types of devices and networks i.e., being device agnostic. Typical device specific parameters are related to the radio technology used, modem and module compatibility with operator networks be that cellular or non-cellular operators.
Digging a bit deeper in the wider deployed cellular IoT. The modem/module vendors conformity to specification and their commitment to upgrade capabilities and updates are important to validate before committing to certain model. Other modem selection criteria are essentially tied to (3.) Glocality, as the modem's RAN capabilities, band configurations and mandatory certifications will determine which one or ones have the right supporting specification.
Devices have different sizes, formfactors and onboarding models. These typically decide whether you should go with a discrete SIM card in a plastic 3FF/4FF or soldered MFF or stacked WLCSP formfactor.
More important is the lifecycle decision. If the selected SIM type is a UICC (traditional SIM) then you are locked with the profile on that UICC. A discrete plastic SIM card can be physically changed to a new UICC if having access to the device, with other formfactors this is not possible. To overcome this the recommendation is to use eUICC (eSIM) capable sim cards and providers supporting this. These cards allow switching between subscription profiles and networks without having to physically change the SIM card in the devices. This enables single SKU deployments of devices, and provides no touch OTA provisioning of IoT devices, this reduces cost for both field management and operations.
6. Dependability
Reputation and references are good measures for dependability. Buyer and seller setup is not ideal for a longevity. Agreements and contract fine prints gives some assurances, but partnership where both parties are truly in it together is best for the long run.
7. Solid support
Ideally, your provider will have provided customer support capabilities that can scale as needed. If they don't, make sure they can easily add on those capabilities if the need arises (and it will). Support is typically available in 2-3 tiers, offering you different SLA's to fit your needs.
8. Ease of use
Cellular IoT connectivity is quite complex involving many different players and technologies, the best connectivity services hides the complexity and makes connectivity deployments and management a breeze.
Connectivity on the devices on the field need to work when you need it to work, thus deployment onto your device in the manufacturing or field deployment process needs to work flawlessly. You don't want to spend hours optimizing your assets based on different lifecycles your device fleet will be at, so make sure the pricing plans (4.) allows this.
In best case you only need a service GUI – dashboard or portal, to see how your connectivity is doing. See steady usage or growing device amounts and monitor the fleet usage across the globe. GUI's typically have reporting or notification engines providing flexible ways of achieving measures and KPI's for you business needs.
GUI's can't do everything nor are they meant to be use as a machine interface, that's were API's step in.
API's provides the most flexible, scalable and secure way to integrate into your existing services or databases. Rest API's as an example are language, platform or operating system independent and a very well-known and well-used solution.
9. Adaptation to new and changing usecase
LTE-M and NB-IoT are the newest cellular technologies. They are important for IoT because they can provide low power, low network latency, low bandwidth which is a requirement for many IoT use cases. As these two technologies become more widely adopted, they will be crucial components of our connectivity solutions.
LTE-M and NB-IoT are though not supported globally everywhere thus 3G and LTE are still mainstream, with the remainder that many countries and operators are sunsetting 2G and 3G RAN's while freeing these frequencies for 5G.
On the other hand we are also seeing high bandwidth use cases on the rise and it's very important that your use cases and evolution of those can be catered to.
10. Compatibility with standards, regulations and radio technologies networks
A connectivity solution is only as good as its ability to connect with the devices, systems, and software that are already in place. To be effective, your solution should support multiple IoT platforms and cloud services. In addition, you should consider the possibility of future expansion: if you intend to use the same solution for different devices or applications down the road (and we hope you do), then it's important that your initial selection not dictate which technologies or features are available to future users.
Finally—but far from least—it's essential that your chosen platform meets all necessary compliance standards for data protection and security; otherwise, future customers may not be able to trust their information will be kept safe from prying eyes or malicious hackers who want access without permission. Technical architecture documentation and openness on the implementation is important, so that you can be assured on the security and privacy of the solution, making sure your and your customers data is secure. 3GPP and GSMA compliancy is very important as proprietary solutions cannot be validated as industry standards can
Conclusion
Connectivity is a key component for IoT solutions and its role is becoming ever more important. This has been highlighted by the arrival of 5G, which will be deployed globally over the next few years in an attempt to meet growing demand. However, it's not just faster speeds that will make this possible; high data capacity and low latency are also vital requirements if businesses want to be successful in their endeavors with Internet of Things technology. Technology is one of the key selections criteria's for selecting a certain IoT Connectivity solution , but more important is actually how the technology is offered to you and what is does for you. One keyword describing 'how' is my opinion Flexibility and for 'what' I would boldly conclude "Less complex more Simplex".
Feel free to reach out to Simplex Wireless and see if we are a good fit for your IoT connectivity needs.
-Raimo Järvenpää, Chief Product Officer, Simplex Wireless