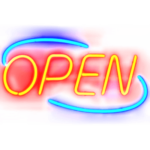 Web store for IoT data plans and IoT SIM cards is open
June 6, 2022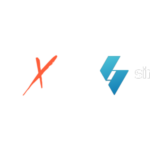 Press Release – Simplex and Simetric form a partnership to bring best of breed IoT solution
June 16, 2022
The first eSIM or Remote SIM Provisioning solution was launched by AT&T, and they have been calling it Global SIM card. It was launched to address the automotive industry initially to be able to provision the embedded or soldered in SIM cards. Ever since it has been adapted from Automotive industry to the IoT devices and as well into Consumer devices with the Samsung Galaxy Watch being the first to market and the Apple iPad, iPhone and Watch being the most widely adopted in the market.
What we see many times is the terminology being mixed up on it. eSIM is being used as a catch-all for the technology, it's being used to define "Embedded SIM card" or it's being used as the "Electronic SIM profile".
Let's first look at what are the components that make up an eSIM solution. The three main components are the 1) Secure Element, the 2) Electronic SIM profile and the 3) eSIM Management Servers.
The Secure Element is hardware or a piece of silicon that can store an Operating System which makes it a SIM card. This is commonly called the SIM card and its technical name is UICC (Universal Integrated Circuit Card). The UICC can be any Form Factor, either a plug-in SIM card (2FF, 3FF or 4FF) or an embedded type (MFF2, BGA or WLCSP). The embedded SIM card gets called eSIM which just means it's embedded. Now if a UICC is eSIM capable is not related to the Form Factor but to the Operating System in it. Some call an eSIM capable Secure Element as eUICC to differentiate the naming schema from others.
The Electronic Profile is called by GSMA Network Profile. This is what makes an eUICC be specific to a certain M(V)NO. When Apple first released this, they decided to call it Electronic SIM to explain it to the market and in many places, many others call this as the eSIM for short.
Lastly the eSIM Management Servers that store and manage the downloads are clearly defined and do not get as much confusion. The Consumer Specification for eSIM uses a system called SM-DP+ that allows all-IP communication to a from the SIM card.
At Simplex Wireless we have settled to talk with the following terms: eSIM is the Electronic Profile, eUICC is the Hardware Secure Element that can hold the eSIMs and SM-DP+ is the server that stores and downloads the eSIMs to the eUICC. With this we hope to have clarity when we talk with our partners and customers about this technology.
If you would like to get in touch with us about "eSIMs" drop us a like at marketing@simplexwireless.com or fill in this form.
Jan Lattunen, CCO