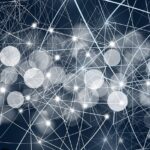 The IoT Machine Society Evolution
July 13, 2022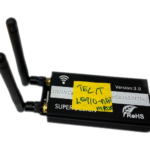 Howto: Configure Telit Modem on Linux
August 15, 2022
The Gartner Magic Quadrant has provided guidance, in a professional way, to the Internet of Things (IoT) industry for many consecutive years. It has been a measurement of success for many mobile operators and a qualification parameter for purchasers at large enterprises.
Entering this market as a challenger – as Simplex Wireless is – I find the report useful in many ways. In the report it explains what types of challenges the enterprises are facing when launching their services in the IoT space;
#1, Commercial onboarding – become a customer and get started with their projects
#2, Technical onboarding – operate, adapt and optimize their existing solutions
#3, Flexibility and agility to expand beyond their original scope and starting point
Why is it still so doggone difficult?
Well, there are no silver bullets for what you need at any given stage and the market and technology are developing fast.
Ok I get that, but why not make it modular and configurable so you can adapt over the life cycle? In today's world you can "build your own car" or configure and order a super advanced computer online – why can't you order and manage IoT SIM cards and subscriptions in the same simple way?
Our high-level Mission Statement – To simplify the adaptation of cellular device connectivity for anyone anything anywhere – is basically targeting to relief major customer pains in all stages of the customer solution life cycle.
Our philosophy is to use the leading components from the best in the market, combine them and always provide a service to our customer that allows them to be surfing in front of the wave at the best pricing. There really is no technical magic to it, but it is still not that easy. Having the right know-how and experience to put the global pieces together in a scalable way is how we define the silver bullet. The advantage on building an IoT offering in 2022 is that you don't have to carry the baggage of the legacy technology but select the best of breed compoents throughout the SPX Anywhere offering.
Ok so what am I saying?
Is it possible as a customer to get quick and responsive service based on the stable technology stacks and platforms of the market leading giants without rigidness and heavy administration?
=> Yes.
Is it possible to technically and commercially consolidate existing fleet of subscriptions and optimize the IP network architecture and total cost of connectivity without having to make additional platform investments on your own?
=> Yes.
Is it possible to get independent advice and access to tools that allows you to administrate all of this on your own without feeling that you left the bag of hay to be guarded by the donkey?
=> Yes.
Is it possible to grow beyond the regional limitations of single MNO's and get the combined strengths of a strategic selection of MNO's at once using GSMA standards without a degree in eSIM management or implementation of proprietary custom solutions?
=> Yes.
The list can be made longer but the point being made is that we are making things harder than it must be. We are not here to try to compete with "technology"… we are here to simplify the adaptation of cellular device connectivity for anyone anything anywhere.
If you followed me all the way down here – I hopefully made a few points you could agree to. If you are interested in further discussions on how we at Simplex can be of service to you and your company – don't hesitate to reach out to us!
#Gartners, #InternetofThings, #IoT
Best regards,
Oscar Falkman
COO Simplex Wireless