Revolutionizing Medical Device Connectivity with IoT
Empower Healthcare with Next-Gen Medical Devices
In today's healthcare landscape, real-time monitoring, data accuracy, and device reliability are paramount. With Simplex Wireless, medical device manufacturers can harness the transformative power of IoT to deliver unparalleled patient care and innovative medical solutions.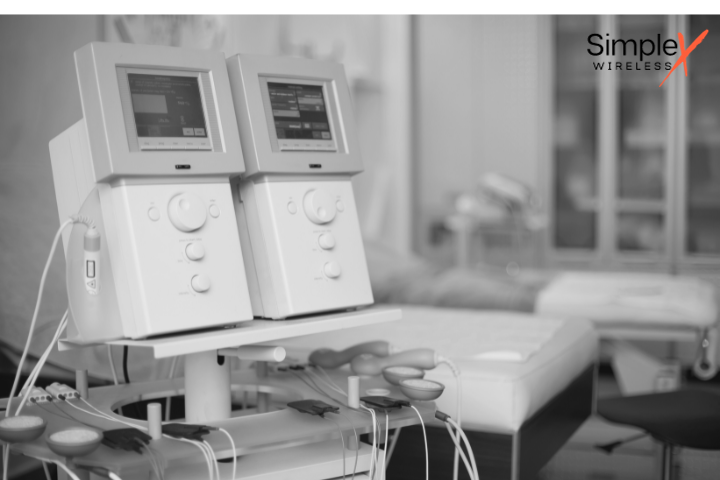 Why Simplex is the Preferred Choice for Medical Device Manufacturers
Seamless Device Integration
Effortlessly connect and integrate medical devices with hospital systems, ensuring real-time data transmission and monitoring.
Enhanced Patient Monitoring
Offer continuous patient monitoring, even in remote locations, with our global network coverage spanning 500+ networks in over 191 countries.
Data Security & Compliance
Ensure patient data privacy with our advanced encryption and security protocols, compliant with global healthcare standards.
Update device firmware, adjust settings, or troubleshoot issues remotely, minimizing device downtime and enhancing patient care.
Whether you're a startup or an established medical device giant, our IoT solutions scale to meet your needs, ensuring consistent performance.
Advanced Analytics & Insights
Harness the power of data with our advanced dashboard, offering actionable insights to improve device efficiency and patient outcomes.
Integrating Simplex's IoT connectivity to medical devices will keep the devices conneced with multiplen in-country networks available making it more robust solution than a traditional provider.
The medical device industry is on the cusp of a technological renaissance. By 2027, it's projected that over 90% of medical devices will be IoT-enabled, ushering in a new era of connected healthcare. Partner with Simplex Wireless and be at the forefront of this revolution.