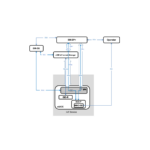 Why the new IoT eSIM specification has been created and what are the key things it introduces.
March 14, 2023
How is cellular connectivity changing trail cams?
April 11, 2023
IoT, or the Internet of Things, refers to a network of physical devices that are connected to the internet and are capable of exchanging data with each other.
Fleet management refers to the management of a company's vehicles, which may include cars, trucks, buses, machines or other types of vehicles or tools. Fleet managers are responsible for overseeing vehicle maintenance, scheduling, routing, and monitoring driver behavior.
IoT connectivity can be used in fleet management in a variety of ways, including:
Asset Tracking: GPS (Global Positioning System) technology allows fleet managers to track the location of their vehicles in real-time. This can be useful for monitoring driver behavior, optimizing routes, and responding to emergencies. With GPS tracking, fleet managers can also receive alerts when vehicles leave designated areas or deviate from planned routes. Alternatives for GPS technology are Glonass, Galileo and QZSS. Further alternatives not using satellite technologies; cellular network location information or Wi-Fi base station location information are options but are not typical in fleet management use cases.
Telematics: Telematics is the use of telecommunications and informatics in vehicles. This technology allows fleet managers to collect data on vehicle performance, such as speed, fuel consumption, and engine performance. This data can be used to identify areas for improvement and optimize vehicle usage.
Predictive Maintenance: IoT connectivity can be used to monitor vehicle health in real-time, allowing fleet managers to detect issues before they become major problems. For example, sensors can detect when a vehicle's battery is running low or when its brakes need servicing. By identifying these issues early, fleet managers can schedule maintenance more efficiently, reducing downtime and maintenance costs.
Driver Monitoring: IoT technology can be used to monitor driver behavior, such as speeding, harsh braking, and acceleration. This data can be used to identify areas where drivers may need additional training and to incentivize safe driving habits. Additionally, IoT sensors can detect when drivers are fatigued, helping to prevent accidents caused by drowsy driving.
Cargo Monitoring: IoT sensors can be used to monitor the condition of cargo being transported, such as temperature and humidity. This can be especially useful for companies that transport perishable goods, such as food or pharmaceuticals. By monitoring cargo conditions in real-time, fleet managers can ensure that products are delivered in optimal conditions and prevent spoilage or damage.
Autonomous Vehicles: IoT technology can also be used to support the use of autonomous vehicles in fleet management. Autonomous vehicles use sensors and other technologies to navigate and operate without human intervention. With IoT connectivity, fleet managers can monitor the performance of autonomous vehicles in real-time, ensuring that they are operating safely and efficiently.
Overall, IoT connectivity can provide significant benefits to fleet management operations. By enabling real-time data collection and analysis, fleet managers can make more informed decisions, optimize routes, reduce downtime, and improve overall efficiency. As IoT technology continues to evolve, its applications in fleet management are likely to become even more advanced and effective.
We at Simplex Wireless offer both eSIM (eUICC) and traditional SIM (UICC) based connectivity for all various Radio Access Technologies as LTE, NB-IoT and LTE-M, to support all the ways described to manage your fleet. Our connectivity is used in various trackers and telemetric devices. Especially if your fleet is distributed globally, you need a partner like us whose connectivity reach and technology can automatically adapt to your needs.
If this article raises any question or if you are looking for a IoT connectivity for you needs, please reach out to marketing@simplexwireless.com
This document has been curated by Raimo Jarvenpaa, CPO, Simplex Wireless.