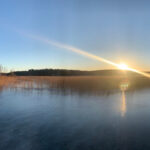 Creating a Product in 90 days 
May 25, 2022
We are excited to announce the launch of Simplex Wireless. A company that aims to simplify the adaptation of cellular device connectivity for anyone, anything, anywhere.
Our next-generation global IoT connectivity offering uses cellular technology with best-in-class industry components keeping usability simple so we can deliver unprecedented value for our customers.
Simplex Wireless will serve global markets, initially operating from its North American headquarters and European locations.
Simplex Wireless has engaged with initial customers and partners to validate our design and philosophy. We will announce launch partners over the summer – so watch this space and follow us on LinkedIn.