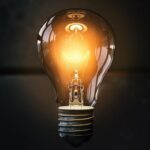 Simplex Wireless LLC raises initial long-term capital and is now open for business
May 9, 2022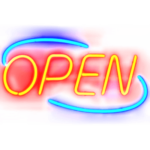 Web store for IoT data plans and IoT SIM cards is open
June 6, 2022
How to get started
What is it that we are doing, for whom and why?
The mission statement, company identity and the key values will typically guide you through these steps.
Our great starting point: "SIMPLIFY DEVICE CONNECTIVITY FOR ANYONE ANYTHING ANYWHERE" outlines the essence.
Know your team and yourself
What kind of knowledge/ambitions/skills does your team possess? What is the team driving force and what is the team collective desires?
How many headcounts are available? Boring and limiting but important to know when deciding how many things that can be managed in parallel and how much needs to be sequenced or parked.
It was a pleasure to see how we at Simplex were on the same page from day one, but more important was to see the team collectively sharing and shooting ideas without any pre-judgements but genuinely learning and adapting to different viewpoints so that we could quickly agree on:
what we want and don't want to manage/do
what we can and cannot manage/do
what we should and shouldn't manage/do
what we must and must not manage/do
Know your targets
Typically you should understand the problem and identify the customer needs you try to solve. Then you need to identify the resources you need to work on and towards from 3 different axis's: Cost, Time and Quality. These are obviously contributing factors to your budget and overall business case so the finance need has to go on top of everything. And at the same time make sure that the quality of the end-product is living up to its expectations.
Create a Plan
Target milestones needs to created and planned. Do a rough plan or roadmap on what you want to achieve and when. Typically the plan outlines the use cases for a minimum viable product to the final product. Keeping in mind a product is never final or perfect, it's constantly needing new features or feature improvements, so the train is always moving from one station to the next one.
Outline and detailing the plan
Decide and outline the solution architecture. Create everything from scratch or use ready-made services or building blocks. Evaluate Internal / External resources partnership technologies. How you implement and manage the project in the R&D stage is a story of its' own and there are tons of books describing the pros and cons of different methodologies, models and tools, I´d leave that for the team to decide as long as the process incorporates requirements and project management in a commonly agreed way.
Partnerships
When concluding the best way forward, from timing/resourcing/knowledge perspective, it is obvious that the use of external resources and partnerships becomes the single most important task to be done well. This will either make you or brake you.
It was clear from day one that we should not invent the wheel again, but re-use and integrate the best of breed partners and technologies, with ours to make a stellar product. At Simplex we have selected longevity partners and technologies, that would truly be partners not just in a buyer-seller relationship. We did really good partner selection, more on those to be followed on later. On technologies we have done a few hits and misses, but they have been easy to correct due to the modular structure the solutions and architecture is built on.
Customers
Customer comes first, always listen and talk to your customers. They are not always right 🙂 , but it´s their problems you´re trying to solve. If you are going for the wrong target, you´ll end up changing the plans and roadmaps early or late, hopefully not too late.
Feedback from Simplex Wireless customers and potential customers has been great and we intend to keep it that way.
Marketing and Sales
Plan big, start small and scale fast.
For more, visit simplexwireless.com