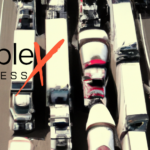 IoT vs Fleet Management and what does it really mean and why you should care
November 8, 2022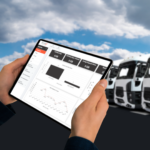 Understanding Cellular Connectivity for GPS Trackers: The Pros and Cons
December 6, 2022
ATLANTA and STOCKHOLM, November 15th, 2022
Simplex Wireless together with LoLo Company are bringing to the market a unique offering for global IoT connectivity.
Simplex Wireless SPX Anywhere solution is a unique offering for global IoT connectivity with native eSIM support, easy to work with commercial models and a powerful subscription management portal.
Lolo Company offers Lolo Unify that allows enterprises and service providers to personalize connected experiences at scale, secure and aggregate independent of the underlying network with a global API.
SPX Anywhere backed by Lolo, Simplex Wireless can provide lightweight, fast time to market and secure connectivity, that is typically difficult or costly in the world of IoT connectivity. By utilizing proven public cloud building blocks the solution is robust and proven with the ability to scale up on demand to meet high throughput needs.
"Working with Lolo allows us to bring sophisticated, commercially attractive and fast to deploy solutions to the market that has never been seen before" says Oscar Falkman, Chief Operational Officer, Simplex Wireless LLC "this is perfect for fleet management solutions, GPS tracking services, Industry 4.0 and connected sensors.
"We're delighted to be supporting the legendary team at Simplex" said Stephen Bryant, CEO, Lolo Company AB. "What we are doing with Simplex Wireless an orders of magnitude improvement in time-to-market and flexibility in managing heterogenous networks"
About Simplex Wireless
Simplex Wireless provides eSIM enabled Global IoT connectivity for anyone anything anywhere. With a modern approach to the market SPX Anywhere provides a cutting-edge connectivity solution that has the best in breed cellular connectivity with functionality, fast time to market and affordable connectivity to the makers of things. Over 180 countries and over 500 Mobile Networks can be connected with one Simplex Wireless SIM card. The company is headquartered in Metro Atlanta area with presence in Europe.
To learn more visit http://www.simplexwireless.com
About Lolo Company
Lolo Company provides Lolo Unify for API first networkless connectivity and Lolo Code for serverless visually built apps across our network or any cloud with a single click to deploy. Lolo is headquartered in Stockholm, Sweden.
To learn more visit https://www.lolo.co