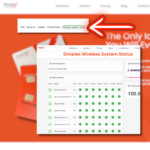 Elevating Transparency with Online Systems Status page
November 7, 2023
New Radio Technologies for IoT in 2024
November 27, 2023
Many device and solution makers are looking to implement eSIM technology. Now with the popularity and general availability of the new eSIM for IoT specification SGP.32 it is easier than ever. Is it worth the time and investment?
Here are the top 5 reasons why we think it is;
Seamless Global Connectivity: One of the biggest advantages of eSIM technology is its ability to switch between different network providers without physically changing the SIM card. This allows you to deploy the same SKU globally and select the correct service provider based on the location, pricing or local regulations.
Future-Proofing Devices: While changing the eSIM profile will not enable your device to gain new radio technologies such as 4G to 5G, it will allow you to stay competitive with the latest service provider. It is impossible to predict the future and which Connectivity Provider is going to have the best pricing and radio access network 5 or even 10 years out there, not only locally but globally! Having the ability to maintain the flexibility to keep up to date with the best provider is a massive game changer.
Operational Efficiency: eSIM can reduce the logistical challenges of managing and distributing physical SIM cards, especially for large-scale IoT deployments. A truck roll will cost typically anywhere from $50 to $500 per device and even with a fleet of just 1,000 devices we are looking at $50,000 to $500,000 costs. In any new IoT project not to deploy using eSIM is not financially a solid plan down the road.
Security: eSIM enables you to use a soldered-in SIM card form factor such as MFF2. This offers enhanced security by making it difficult for anyone to open the device and walk away with your SIM card. There are numerous cases in the market where an IoT device such as a traffic monitor has had a plugin SIM card taken out and repurposed for other purposes.
Competitive Edge: In a saturated market, manufacturers are always looking for a unique selling proposition. Integrating eSIM technology can give device makers an edge over competitors who are still relying on traditional SIM cards.
Looking at these points it is clear that deploying any project at this time without eSIM support is not a technically or financially sound decision. Chat with us at Simplex Wireless to see how we can easily enable your next project with eSIM technology!
This article was written by Jan Lattunen, Simplex Wireless