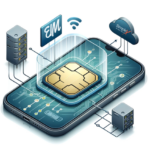 How can I enable my legacy device with eSIM for IoT (SGP.32) with just plugging in a new SIM card?
October 31, 2023
Top 5 Reasons Why You Should Utilize eSIM on Your Next IoT Project!
November 14, 2023
Simplex Wireless: Elevating Transparency with Online Status Status Page
In the dynamic world of IoT and wireless connectivity, the need for transparent communication has never been more paramount. Simplex Wireless, a leader in the industry, has always been at the forefront of innovation, ensuring that its customers are provided with top-notch services. Taking another leap forward, Simplex Wireless introduces its online status page, a testament to its commitment to transparency, reliability, and customer-centricity.
A New Era of Transparency
The online status page is not just a feature; it's a promise. A promise that Simplex Wireless is always listening, always improving, and always keeping its customers in the loop. By offering a live view of the status of various services, Simplex Wireless ensures that its customers are never left in the dark. Whether it's a routine maintenance update or an unexpected hiccup, users can now get instant insights into the health and performance of the services they rely on. "We have nothing to hide, and we are here for you."
Empowering Customers with knowledge
Knowledge is power. By providing online updates, Simplex Wireless empowers its customers to make informed decisions. This proactive approach not only reduces downtime but also fosters trust, as customers know they are being kept in the know at all times.
For anyone using Simplex Wireless services, this new feature is not just an addition; it's a game-changer. It's a sign that Simplex Wireless is not just a service provider but a partner, always looking out for its customers' best interests. As the world of IoT and wireless connectivity continues to evolve, one thing is certain: with Simplex Wireless, customers are always in safe hands.
How to access the new feature?
Accessing the Status Page is simple, just scroll down to the bottom of any of the pages on https://simplexwireless.com/ and in the footer click the link "Simplex System Status" or you can also just bookmark this page directly to your browser for quick access https://www.simplexwireless.com/status/
Keep it Simple, Make it Simplex!