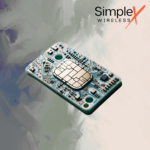 The Future of Connectivity: Unveiling the IoT SIM Card
October 17, 2023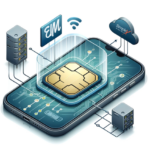 How can I enable my legacy device with eSIM for IoT (SGP.32) with just plugging in a new SIM card?
October 31, 2023
In today's landscape, the demand for seamless connectivity is at an all-time high. As businesses and individuals alike strive for smarter solutions, the Internet of Things (IoT) stands out as a revolutionary force. Central to this transformation are three key components: the IoT data plan, the IoT SIM card, and the groundbreaking eSIM technology. Let's delve into how these elements are shaping the future of connectivity and why they are essential for anyone looking to stay ahead in the IoT game.
The Rise of IoT: Why Your Choice of Data Plan Matters
The IoT universe is expanding at an unprecedented rate. From smart homes and wearable tech to industrial automation and smart cities, the applications are endless. However, the backbone of these innovations is robust and reliable connectivity. This is where the IoT data plan comes into play.
Choosing the right IoT data plan is akin to selecting the lifeblood for your IoT devices. It determines how efficiently your devices communicate, how much you pay for the service, and the flexibility you have in managing your connections. With options ranging from pay-as-you-go to pooled bundles or prepaid plans, businesses have the freedom to select a plan that aligns with their operational needs and budgetary constraints.
IoT SIM Card & The Evolution to eSIM
While the data plan is crucial, the hardware that facilitates this connectivity is equally vital. Enter the IoT SIM card. Unlike traditional SIM cards, the IoT SIM card is designed to cater to the unique demands of IoT devices. Whether it's a wearable health monitor or a fleet of delivery drones, these SIM cards ensure that devices remain connected, irrespective of their location or the network they're on.
One of the standout features of the IoT SIM card from providers like Simplex Wireless is its ability to access multiple networks within a single country. This ensures superior network coverage, reducing the chances of devices going offline due to network issues.
But the real game-changer in the connectivity landscape is eSIM technology. eSIM, or embedded SIM, is a global specification by the GSMA that enables remote SIM provisioning of any mobile device. The SGP.32 specification, in particular, defines the technical solution for the remote provisioning and management of the eSIM in Machine to Machine (M2M) environments. This means devices can be deployed without being tied to a specific network, allowing for seamless switching and optimal network selection, a crucial feature for IoT devices that are often on the move.
Why Simplex Wireless is Leading the Charge
When it comes to offering top-notch IoT connectivity solutions, Simplex Wireless stands out. Their commitment to breaking the mold and thinking innovatively is evident in their offerings. Their IoT SIM cards are not just about looking the same; they are about being something new, something better.
With access to over 500 networks and coverage in 191 countries, Simplex ensures that your IoT devices remain connected, no matter where they are. Their dashboard offers unparalleled control, allowing users to monitor usage, set alarms, detect fraud, and manage subscriptions seamlessly. Furthermore, their advanced data shaping tools, including VPN and location services, ensure that data is not only secure but also optimized for the best performance.
In Conclusion: The Future is IoT, eSIM, and Beyond
The world is moving towards a more connected future, and IoT is at the helm of this change. With the integration of eSIM technology and the SGP.32 specification, the possibilities for seamless, global connectivity are limitless. Whether you're a business looking to optimize operations or an individual seeking smarter solutions for everyday life, the right IoT data plan, SIM card, and understanding of eSIM are non-negotiable.
Simplex Wireless, with its innovative solutions, is paving the way for a future where connectivity is not just a luxury but a necessity. By choosing the right IoT data plan and SIM card, and by embracing eSIM technology, you're not just investing in a product; you're investing in a future where possibilities are limitless.